In augustus is Land Designs ingeschreven bij de KvK als eenmanszaak. Dit is gedaan omdat het tijd was voor de volgende grote stap. Hierdoor zijn er een aantal veranderingen in de diensten die we leveren.
De vernieuwde website
De verandering die het meest merkbaar zal zijn is dat de website compleet vernieuwd is. Het ontwerp is grotendeels hetzelfde gebleven, maar toch zijn er veel veranderingen.
Om te beginnen is de website nu in het Nederlands. Deze keuze is genomen omdat er grotendeels Nederlandse klanten worden verwacht, en dan is een Nederlandse website de logische keuze.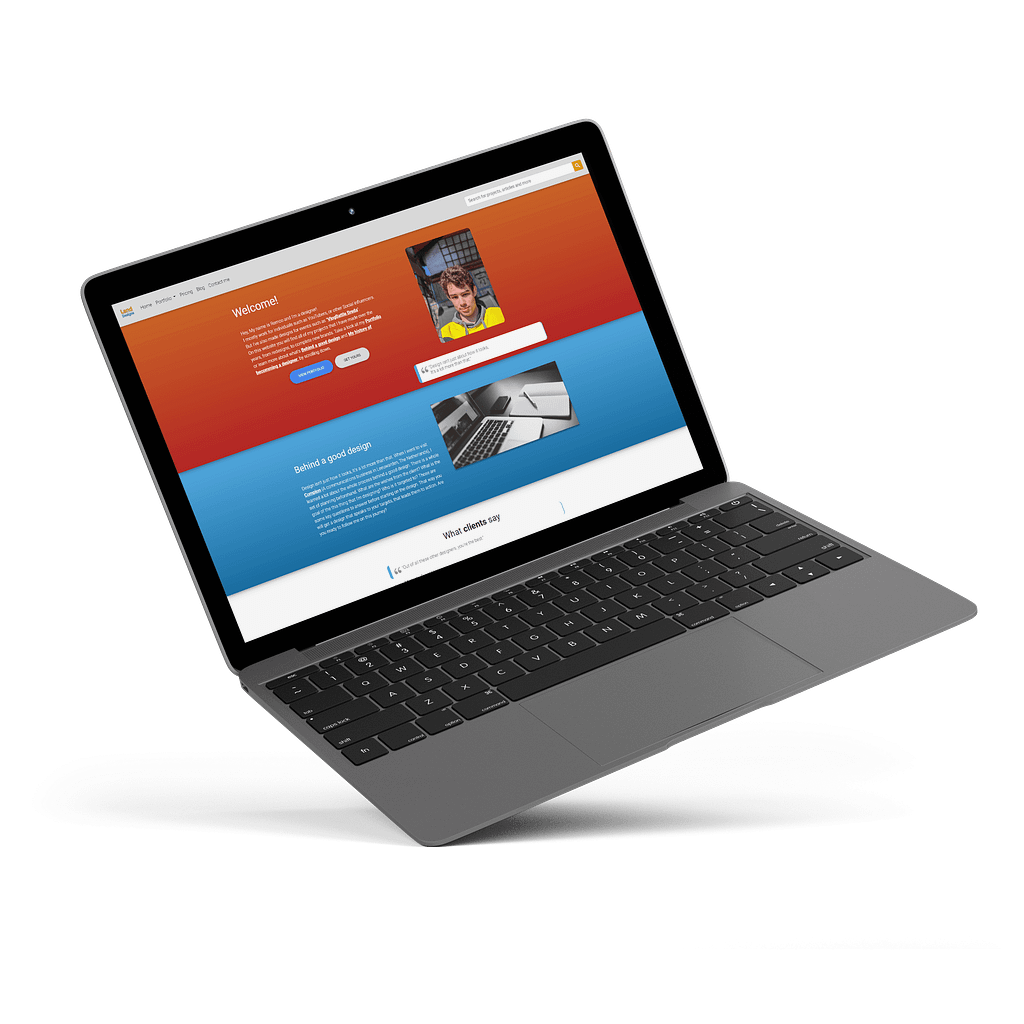 Klantendoelgroep
We hebben onze doelgroep opgesplitst in 2 groepen. Namelijk zakelijk en content creators. Deze keuze hebben we genomen omdat er tussen bedrijven en content creators vele verschillen zitten in wat ze zoeken op het gebied van webdesign. Op die manier kan de klant (jij) makkelijker vinden wat hij of zij zoekt.
Alles is terug te vinden
Alle cases die wij doen zullen terug te vinden zijn in het archief. In die posts vertellen we meer over de case en hoe we te werk zijn gegaan. Natuurlijk is niet alles altijd relevant. Daarom maken we een selectie uit de cases die we laten zien op de andere pagina's.
Tips voor jou om te groeien
We zijn er natuurlijk voor jou, de klant. En daarom introduceren we nu een series posts in onze blog waarin we tips geven aan content creators en bedrijven om te groeien. Dit kunnen dingen zijn van marketing strategieën tot video effecten in Adobe After Effects. Op die manier helpen wij iedereen om te groeien met zijn passie. Je kunt je hieronder ook vrijblijvend inschrijven voor de mailing waarin we je op de hoogte stellen wanneer er nieuwe tips online staan.
Facturen & betalingen
Vanaf nu zijn wij ook BTW plichtig. Dat betekent dat we BTW moeten rekenen over de diensten en producten die wij leveren. Er zal altijd een factuur worden opgesteld waarin een goed overzicht staat van alle kosten. Ook hanteren we nog steeds ons achteraf betalen beleid, wat er voor zorgt dat je niks hoeft te betalen zolang je niet tevreden bent.
Het klantenportaal
In het nieuwe klantenportaal van Invoice Ninja kan je alle facturen en betalingen in een overzicht zien. Hierin zie je ook een eventueel openstaand bedrag. Wanneer je een factuur opent in het klantenportaal kan je deze direct betalen met PayPal. In de toekomst worden hier meer betalingsmethoden aan toegevoegd.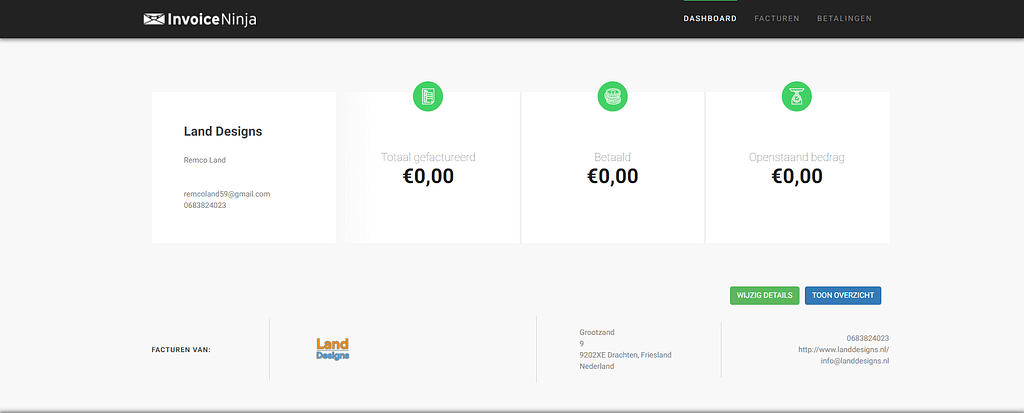 Een betalingssysteem
We zijn nog druk bezig met het implementeren van een betalingssysteem op onze website. Tot die tijd betaald u binnen de betalingstermijn aangegeven op de factuur, door het bedrag over te maken naar het volgende bankrekening nummer: NL32 SNSB 0268 9884 39. Of als u de factuur opent in het klantenportaal kan u direct betalen met PayPal.
We staan altijd voor je klaar
Voor vragen, offertes aanvragen en meer kan je altijd contact opnemen. Dit kan via email of telefoon.
Gerelateerde posts: