Om je video naar een hoger level te halen kan je gebruik maken van speciale effecten. In After Effects kan je veel van dat soort effecten maken. In deze post gaan we kijken naar hoe je tekst kan tracken in een filmpje, zodat het net lijkt alsof die tekst daar al was toen je het filmde.
We gaan het stap voor stap bij langs, vanaf het filmen tot aan het renderen, zodat iedereen het kan volgen. Deze methode werkt voor vrijwel alle soorten elementen die je kunt toevoegen, maar in het voorbeeld gebruiken we tekst.
Je kan het project bestand downloaden om te zien hoe het in elkaar zit.
Bekijk de video
---
Het filmen van je video
Voordat we kunnen beginnen hebben we natuurlijk de video nodig. Als je dit zelf gaat opnemen zorg er dan voor dat er een goed contrast in de video zit. Dat houdt in dat je niet alles heel donker hebt, of juist alles licht. Zorg er voor dat er punten in beeld zijn die een andere kleur, of donkerder/lichter zijn dan wat er om heen zit. Als je dat niet hebt kan je met tape zelf punten maken.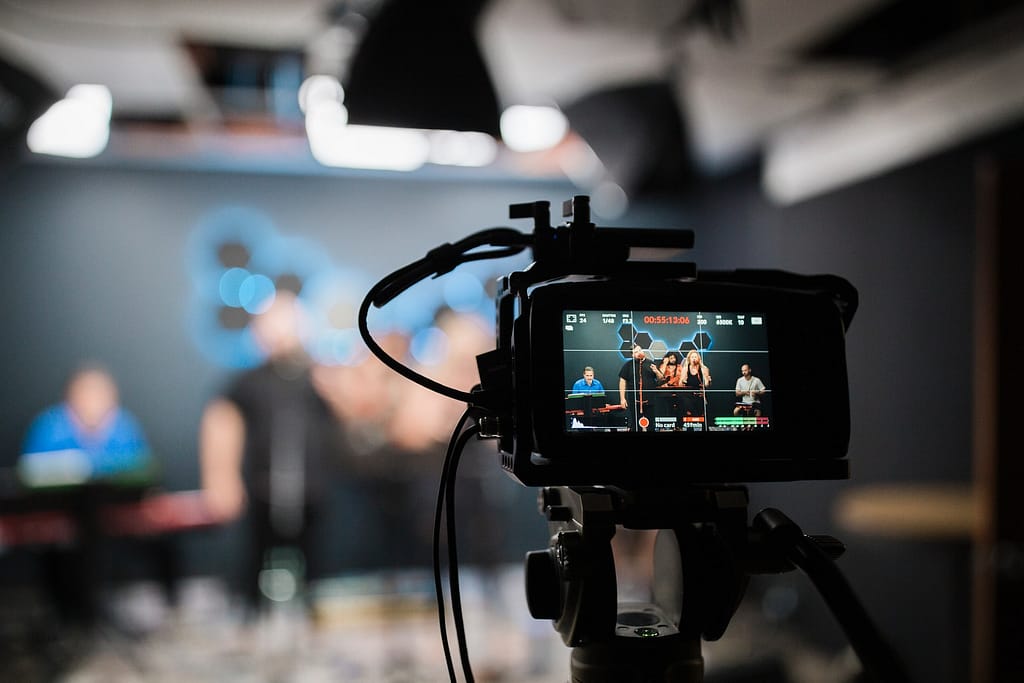 ---
Stap voor stap in After Effects
1. Importeer de video
Klik vervolgens op 'New Composistion From Footage' en selecteer jouw video.
Als je de video hebt kan je deze overzetten naar je computer of laptop. Om alles netjes te houden is het aangeraden om voor je project een apart mapje te maken. Start After Affects op en maak een nieuw project.
2. Voeg de tekst toe
Boven in het scherm zie je verschillende icoontjes staan. Dit is je toolbar. Selecteer hier de tekst tool (Met het T icoontje), en maak een tekstvak door in de preview te slepen. Typ hierin je tekst. Rechts van de preview staan alle opties om je lettertypen, grootte en kleur, etc. aan te passen.
3. Track de bewegingen in het shot
Om de tekst mee te kunnen laten bewegen, moet After Effects weten wat voor bewegingen er zijn gedaan. Gelukkig is daar een handige functie voor, die heet Motion Tracking. Voordat we beginnen, moeten we een zogenaamd 'Null Object' maken. Dit doe je door op je Layers panel (linksonderin) met je rechtermuisknop te klikken, en dan 'New' > 'Null Object'. Je ziet nu tussen je lagen 'Null 1' verschijnen. Klik nu op de laag met je eigen video (Waarschijnlijk onderaan alle lagen) en open het 'Tracking panel'. Als je dit niet ziet ga je boven in je toolbar naar 'Window' > 'Tracker'.
Klik vervolgens op 'Track Motion', je ziet nu een vierkant verschijnen op je video. Dit is een 'Tracking point', die zal het punt waar jij hem neerzet volgen, en daarop blijven staan. In het Tracking Panel zie je 3 selectievakjes staan. Wij gebruiken de trackers voor 'Position' en 'Scale', zet dus die vakjes aan. Als het goed is staan er nu 2 'Tracking points'. Je kunt de 2 punten verplaatsen door het binnenste vierkantje te verslepen. Zet de 2 'tracking points' op een punt in de video die een goed contrast heeft, of gebruik de stukjes tape als je die hebt gebruikt. In het voorbeeld zet ik ze op de hoeken van de TV.
Als je de punten hebt neergezet klik je op het play icoontje bij 'Analyse'. Dan gaat After Effects door de video heen en verzamelt de benodigde data voor positie en schaal. Wanneer dat klaar is klik je op 'Apply' en daarna op 'Ok'. Je hebt nu de tracking data aan het 'Null Object' gekoppeld.
4. Laat de tekst meebewegen
Het 'Null Object' beweegt nu mee met het filmpje, maar de tekst nog niet. Dat komt omdat ze nog niet met elkaar verbonden zijn. Dat gaan we oplossen door bij de lagen op de tekstlaag, bij 'Parent & Link' voor 'Null 1' te kiezen. Dat kan je ook doen door de 'Parent pick whip' naar het 'Null Object' te slepen.
Als je nu met de spatiebalk de video start zie je dat de tekst meebeweegt met het filmpje. Je kunt nog bij de 'Transform properties' onder de tekst laag de positie, schaal, etc. aanpassen zodat de tekst staat waar jij het wil hebben.
---
It's a wrap
En dat is alles. Je hebt nu motion tracking gebruikt om tekst mee te laten bewegen met je video. Laat hieronder weten waar jij deze methode voor hebt gebruikt, of als je nog vragen hebt kan je die daar ook stellen.
Gerelateerde posts: